So even though I only had 6 entries, I still feel popular! I thought there would be more but beggers can't be too greedy.
At about 3:10 pm I helped That Baby write numbers 1 thru 6...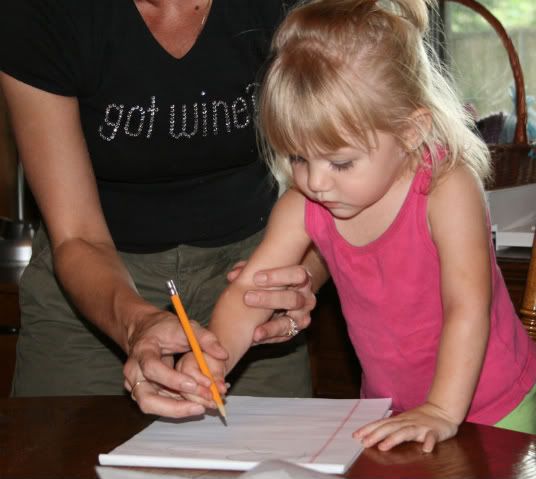 She's a righty and I'm a lefty so it was kind of wierd...
Then I cut out the numbers, folded them up and put them in a hat. The first time she drew, she grabbed as much as her hand could hold so we had to put them all back and draw again, she didn't dig that very much...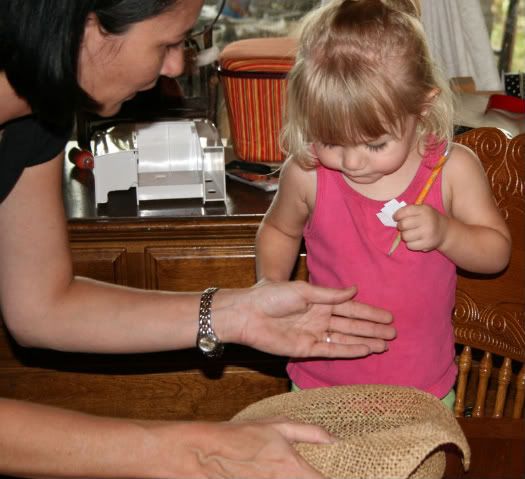 So we drew again...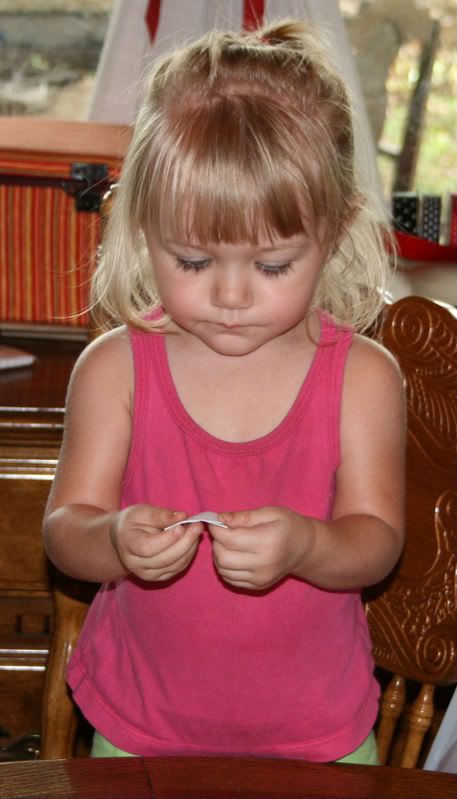 She doesn't look it here but by now she's getting pretty ticked off because I keep taking things away from her, like penciles and scissors and the like...
Then I tell her to open up the paper so we can see who won...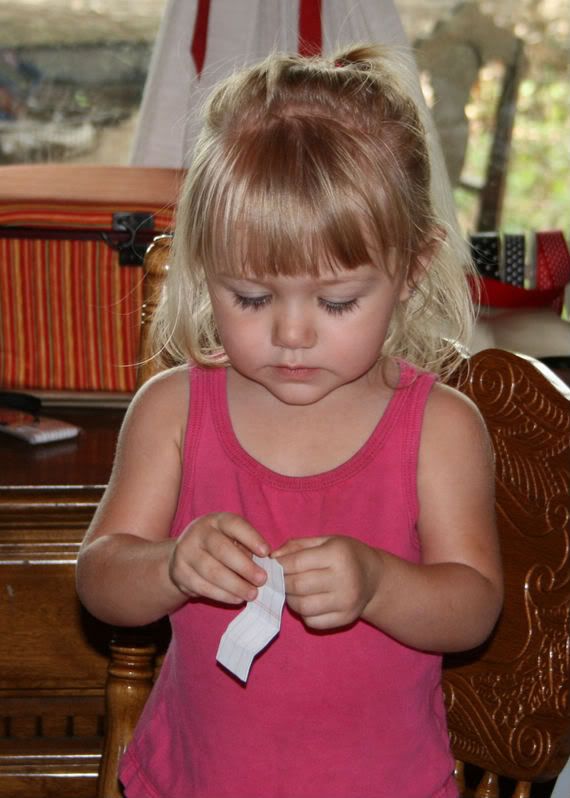 She gets really mad and refuses to play anymore but here's who she drew...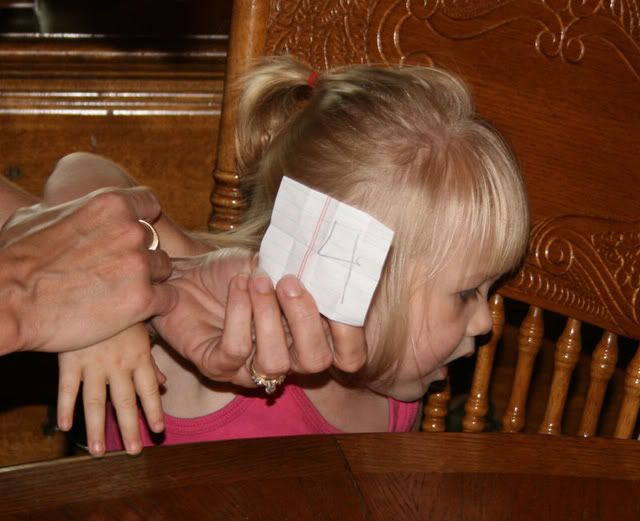 It's Comment #4!!!! Who happens to be mommaof4wife2r @ http://rdehaus.blogspot.com/
Congratulations and I hope you like it!