Saturday we worked. Hunny finally got the garage back in order, I got the atrium/storage room in order. I also planted some dwarf pampas grass, some hostas, some caladiums and some angelonias. I really wish I had planted lilly bulbs last fall. Oh well, this fall will be here before we know it, I'll have another opportunity then.
Sunday, we spent the day at the beach. The weather and water was absolutely perfect. There were lots of surfers but not many surfable waves. My skin loves the salt water!
Hunny on Bikini Patrol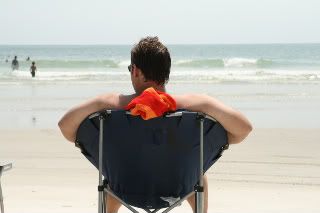 Perfect Conditions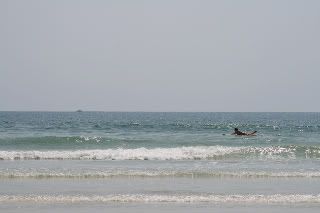 On Duty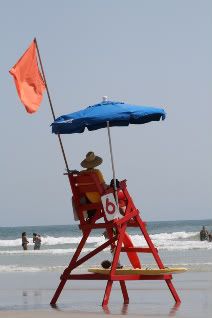 On a not-so-happy note...
We miss our niece terribly, it's been a month since we last saw her. We hope to have her this coming weekend.