My Jon and I lovingly refer to our 18 month old niece as "That Baby!" We finally got to see her again this past weekend, it had been a month since her last visit. She is such a delightful little girl, she has so much personality. She definitely keeps us laughing and on the go! I thought I would share a few photos of her doing what she does best...
This is her wearing Uncle Jon's flip flops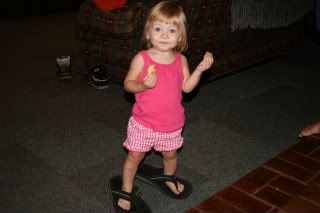 Here she sneeks a drink of my sweet tea
She helps me pick tomatoes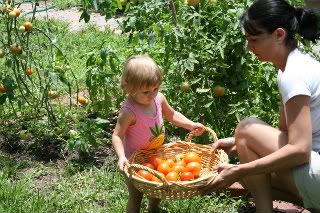 And here she INSISTS that the tomatoes should be in the pool with her!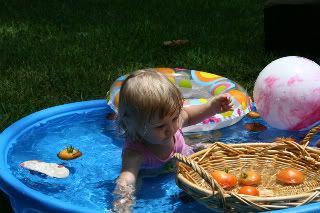 Lastly, she loves her swing!