That's how much my gas is today. I Filled up on Monday and it was $4.o5. Depressing. But what's cool is that I've noticed that since I started to be a little more aware of how much gas I use, my usage has gone down. Imagine that! I drive about 30 miles a day going to and from work and so far this week, I've only used a quarter of a tank. Gosh, at that rate if I only drive to work and back everyday then I shouldn't have to fill up again for 3 more weeks!
So I took some new pics. yesterday, take a gander...
The new Hostas, Caladiums and Big Silly Turtle
These Okras aren't doing squat!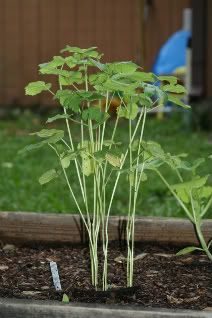 Neither is the Spinach!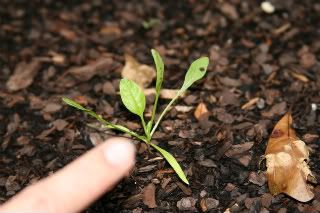 Aloe Blossoms
Cucumbers are doing pretty good!