What a weekend! We got 3 whole projects completed, can you believe it? Remember how I said I was getting a gate and a walkway in The Garden? Well, both of those, done! Here are some in the process pics. I'll post completed pics tomorrow (I forgot to take them!).
Project Garden Gate - This provides entry into the back yard from The Garden.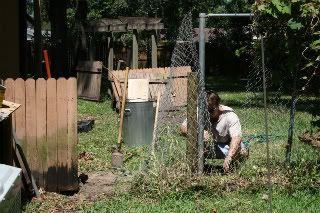 Project Walkway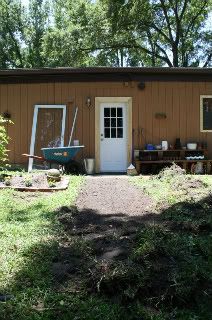 Guess what else I got? A new front door! Yea! Finally! Here's an in the process pic of that job...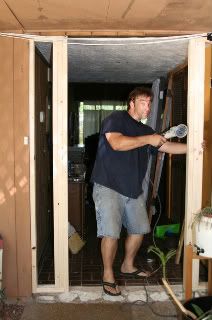 I gotta say, Hubby has really worked hard on all these things he has done for me lately! The reward system seems to be working pretty well! ;0)
Ok so I made my way around the yards and snapped some shots of what's growing right now...
Green Bean!
Baby Cukes!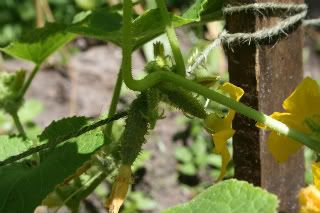 Creamy Rose
Fox Glove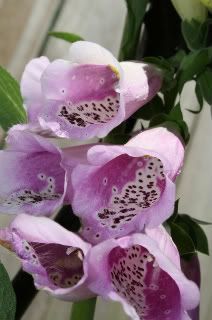 Pretty Petunia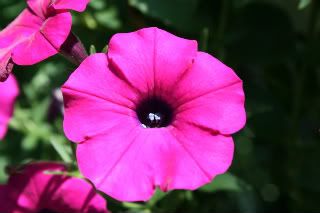 And I did get around to making my tomato sauce, Doesn't it look delicious!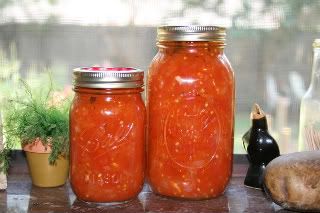 Lastly, I had a surprise visit from my baby brother on Friday evening, It was so good to see him!