I was too embarrassed to post the condition of my garden of late. I know it's shameful but I think I just got lazy. With all the rain we've been getting, the weeds have just completely taken over! I thought about taking a before and after shot of everything but decided against it, it was really that terrible. I did get a lot done in The Garden, thankfully. However, my body is not thankful. Gardening really is A LOT of work! Ok so I got almost all of the weeding done in the traditional plot and I harvested more carrots from it. I pulled out all of the corn that I completely failed at, which was all of it! I harvested a bunch of basil (I just love the smell of basil!) and attempted to transplant quite a bit of it, don't know if it'll work or not though, we'll see. Then I had Hubby, (whom I'm now effectionately calling "Sparky", remember National Lampoon's Vacation?) build me another SFG in the area I grow tomatoes in. I can't afford to fill it up with nice "clean" soil right now so I've hoed up a few little rows of the existing soil, haven't decided exactly what I want to plant yet. I might do another tomato plant and some more green beans, or maybe spinach? I did all that on Saturday then on Sunday, I did what I thought would be best for the watermellon/cantaloupe patch. I messed up from the start by planting too many and too close together. Needless to say, I had vines going every where, mixed in with the massive amounts of weeds of course! Then I discovered that there were some sort of larva eating my baby mellons...already!!!!!! That was it! Right then and there I decided that I had to take control of this very disturbing situation. So in the hopes of greater good, I dove in and sacrificed 3 of each plant so now I only have 1 watermelon and 1 cantaloupe plant. By the time I got the other plants separated from the keepers, (which was like untangling a big ball of yarn) and all the weeds pulled, the keepers began looking a little wilted. Loosing the fight against the bugs, I opted to spinkle a little sevin dust on top of the soil before laying the vines back down. I haven't used sevin dust since I learned that it kills bees. But in this case, I thought if I put it on the ground instead of on the plants flowers, maybe the bees will be okay. I have one watermelon that is about the size of a mature cantaloupe and I'd relly like to eat is in a few weeks as opposed to the bugs eating it! My squash is getting hit by the bugs too so I removed any leaves that had what looked like bug eggs on the under sides of the leaves and then I sprayed the rest of the plants with a mix of veggie oil, dish washing liquid and water. Hopfully that'll keep the nasty little worms away. Again, gardening is A LOT of work. Have I mentioned how bad my legs and gluteus maximus hurt? I walk like an elderly person!
I also managed to bake some bread and spinach artichoke dip. It was soooo good. Dang! I shoulda took a picture. Oh well.
My 10 month old niece Daylin spent the night Friday night. She's getting so big. She was born almost 3 months early so it's taking her a little bit longer to do the big girl things but she's getting there. Here are a few pics...I tell you what, I have the cutest nieces in the world!!!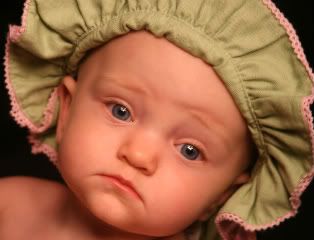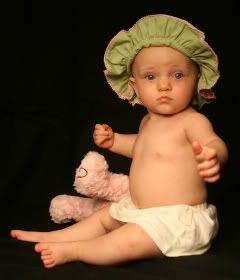 Finally took a few shots of my perpetual orchid, this thing has been in bloom for weeks now!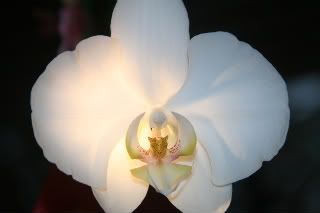 Now I'm a butterfly mommy! This little jewel was hanging out while her wings dried right after being hatched! She's a Gulf Fritillary, aint she pretty?