Hey everybody!!!! I'm gonna have another niece!!!!! Emily is gonna get a "Sissy"!!!! I'm sooooo excited!!! She'll have brown eyes and brown hair, just like me!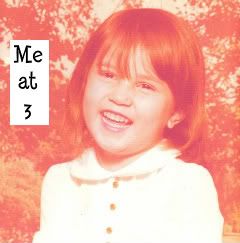 I know this because "Sissy's" Daddy has brown hair and brown eyes and that usually overrides blonde hair and blue eyes, unless of course Daddy had blonde hair when he was little, but anyway I'm so excited I can't hardly stand it!!!
I think one of the reasons that I am so excited is because there is something very special about sisters. I think every girl should have a sister. I was very, very happy when I found out that I had a baby sister and because I am 12 years older than my sister, it's more like I was and will always be a second mom to her instead of being more like "sissies" but that's okay because all that really matters is that we ARE sisters!
I have so much fun teaching Emily how to pretend she's cooking and taking care of her babies. I love to show her new things and in a year or 2 she will be teachig her little "sissy" to pretend and I will have the time of my life watching the two of them play!
Congratulations to my Baby Sister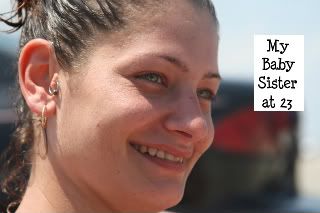 on giving Emily her very own Baby "Sissy".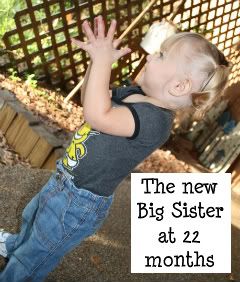 Baby "Sissy" @ 10 weeks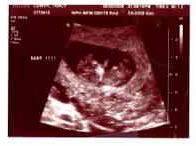 And thank you Baby Sister for giving me and Jon another sweet little niece to adore!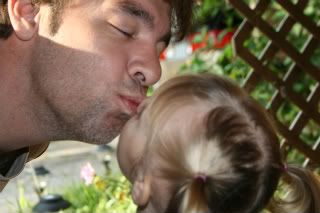 Now how come there aren't any pictures of
ME
and Emily???
I had planned on cleaning out Emily's closet at my house this weekend. I guess I can go ahead an keep all the clothes that she has outgrown, and the shoes, and the crib, and the baby toys, etc...
Have I mentioned how excited I am?
:0)