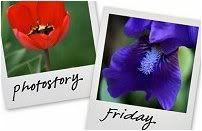 Hosted by Cecily and

MamaGeek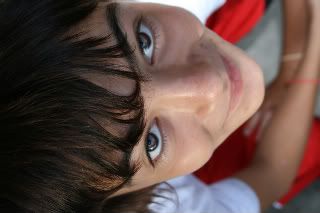 I just L.O.V.E. this shot of my son. See that little freckle in his lash line? I love that little freckle. And how gorgeous are those chocolate brown eyes? Jordan is an outside boy, always has been. He's not afraid of anything that crawls or creaps. He may be a future Game Warden. He doesn't put things back where they go, and he creates little messes everywhere he goes, we call them "Jordan Piles". He has always been very good with babies and toddlers. He will be a fine father someday. Emily loves Jordan, she calls him "
Jew-duh
" and runs to him. He will take good care of me when I get old.
It's so hard to believe my baby will be 15 this spring. A warning to all you moms out there with little ones, enjoy them being little while you can because before you know it, they're grown!
I need a shot like this of Stormy.