It's Wordful Wednesday again hosted by
Angie over at 7 Clown Circus
so here's my photo for today and the story behind it.
My Mom moved to Texas about 4 years ago, it might be getting closer to 5 years now but anyway, my youngest son Jordan and she had always spent a lot of time together and then after she moved he went and spent 2 summers with her and my Daddy and he Loved it! Right after Jordan came home from his first summer visit, he wrote this letter to my Mom, his Grandma...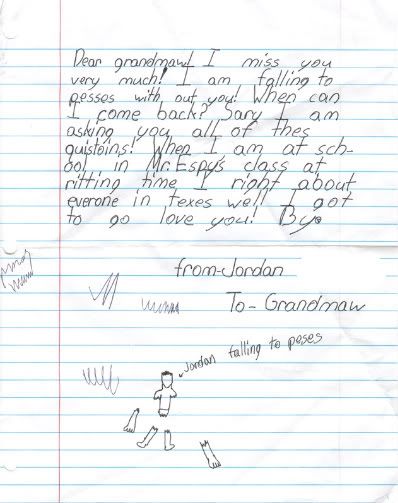 In my biased opinion, the drawing makes up for the spelling.
For more stories, hop on over to 7 Clown Circus, Angie is expecting you, she might even be serving coffee this morning!!!