Ok so yesterday I hurried home to pick some onions since I read that when the stalks fall over, they are mature. Evidentally some of my onion stalks had been forced over by a critter cuz, some of them were REALLY small. As for the rest, I'd say they are small to medium. Here are some photos...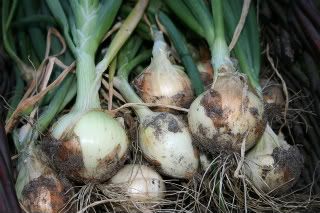 I also snapped a pic of the watermelon & cantaloupe bed. I put the seeds in this past Sunday so they haven't popped up yet, but soon!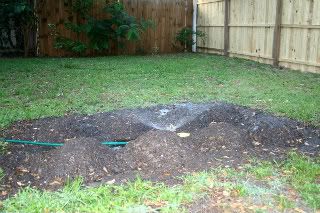 And finally, I snapped a few of The Garden in general so that you can see what it looks like before it's transformation into a
real
garden with more veggies, flowers, decorations, more plants, etc...